Celebrities
Historical Gardens
Landscape Architecture
Parks
In  the mid eighties of the last century (Oh my God I am growing old) I studied opera singing in Maastricht. Together with my girlfriend I made a daytrip to the famous Belgium city of Spa. Well known for its healing water and its ancient spa house.
Of course we wanted to dive in its sparkling water and each of us was led into a white tiled room with a polished copper bathtub. Immaculate white folded towels were waiting to be used on an old wooden chair. Laying in this beneficial water and feeling the air bubbles creeping around our backs, each of us was dozing away and dreaming of a future which is mostly completely different as we intended.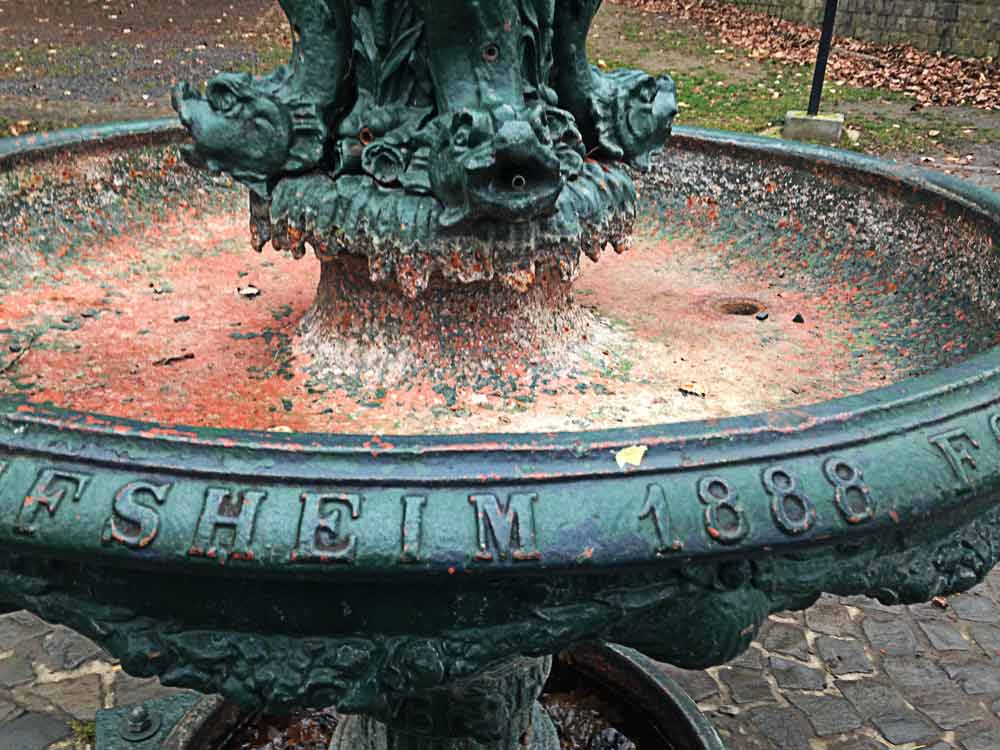 Detail of Fin de Siècle fountain in public park 'Sept Heures' in Spa
Photograph by Frank Fritschy
Today I made the trip with Doro and our starting point was the city of Trois Ponts in the Belgium Ardennes. After a cosy breakfast in front of the crackling fire of our woodstove, we drove over a mountain ridge towards Spa. Winding roads were leading us in the city centre. Fog and drizzling rain were appropriate for the Fin the Siècle atmosphere of this once so famous spa resort.
"Immaculate white folded towels were waiting to be used"
Royalties, artists and 'tous le beau monde' were visiting this city and left their marks. One of its treasures is the Marie-Henriette Pavilion. Composed of two buildings and connected by a Belle Époque-style roofed arcade it is situated in a typical spa resort Park.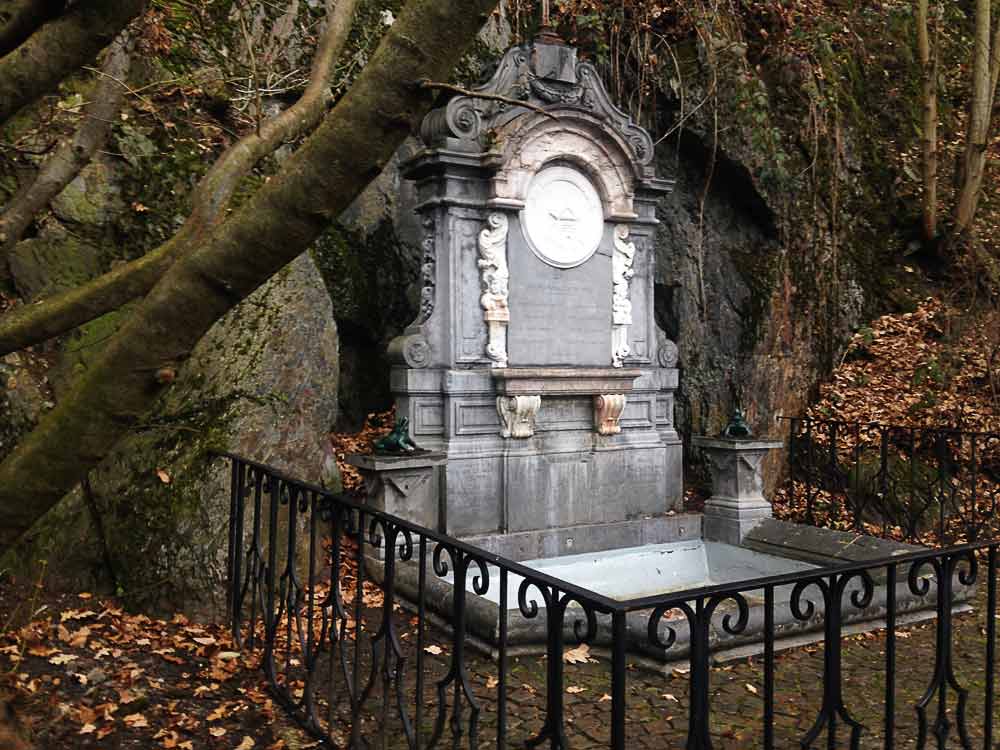 Monument for the designers of the fountains and promenades in Spa
Photograph by Frank Fritschy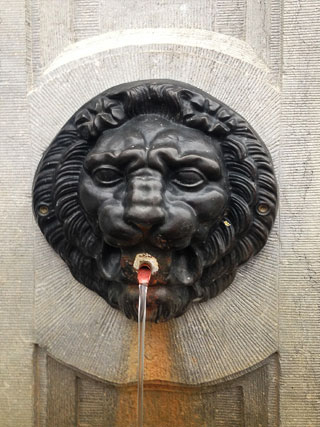 Here you can taste Spa's famous mineral water
Photograph by Frank Fritschy
A pity that Spa doesn't have the financial funds to restore this Pavilion to its former glory. At this moment it is in a dilapidated condition. Plaster is peeling off the walls and now adorned with glossy Pirelli calendars and used as a clubhouse by a local sports team.
We strolled through the Park to take some pictures. The local Therme build an ugly cable railway with a lot of stainless steel and a complete dissonance with the ancient greenery of the scene.  After getting cold we bought us some cakes and a hot coffee and drove back to our holiday resort.
The woodstove is burning again. In front of me a photo of the Marie-Henriette's pavilion.  I  just finished making a painting of it to engrave the past in my mind.
Although I did not read this book the editorial review sounds promising and I put it on my list of gifts. Definitely no coffee table book but an in-depth, though, readable story of Spa resorts in Europe in its heydays.